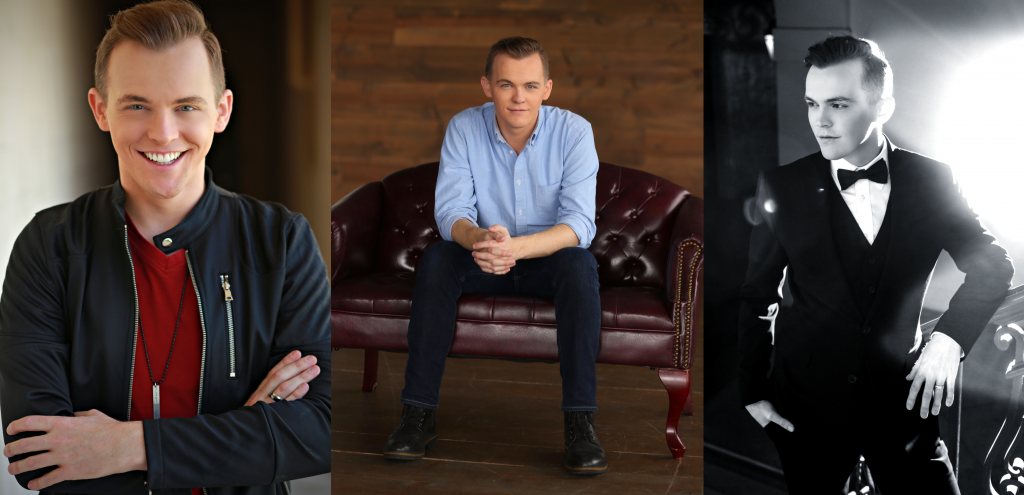 The power music has in bringing people together is, for a lack of a better word, incredible and it's something that has always fascinated us. No matter the generation that you represent, the culture you embody or the corner of the world that you're from, music has an amazing power of uniting and connecting people through its own unique language. It's something magical that all of us in REVOICED are fortunate to experience time and time again with our audiences. Coincidentally, it's this sort of connection that brought REVOICED to life back in 2012 and still keeps us going to this day.
A few days ago we offered our farewell to Nate, which will certainly leave an empty spot in our hearts. However, what keeps us moving forward is knowing that when one door closes, a new one opens and with it comes a whole new world of possibilities.
We were humbled to receive a large audition pool during our nationwide talent search and it allowed us to experience some incredible voices. But from the moment we experienced Connor's voice coupled with his warm personality, infectious smile, charisma, and impressive catalogue of vocal experience, we were sold. It is with extreme excitement that we announce our newest and extremely talented member… Connor Smith!
"I ALWAYS HAD THIS VOICE INSIDE OF ME THAT I COULD ONLY EXPRESS THROUGH SINGING."
"WHILE OTHER STUDENTS WERE OUT PARTYING, I WAS THE NERDY ONE IN THE COMPUTER LAB AFTER HOURS, STUDYING STAR WARS MUSICAL SCORES."
Born, raised, and currently residing in Los Angeles, California, Connor's catalogue of vocal experience began early on with a spark created by the sweet sounds of Southern Gospel music. David Phelps, Wes Hampton, and The Gaither Vocal Band fueled Connor's love of vocal music and inspired him to share his own voice with the world.
Feeding his desire for musical performance and knowledge, Connor dove into the world of vocal performance while attending California Baptist University. Under the guidance of Dr. Judd Bonner, Connor earned his Bachelor's Degree in Music Composition and Master's Degree in Conducting all while performing in 7 different vocal ensembles. It was his time at California Baptist where he found his love for vocal music, honed his artistry as a vocalist, and developed his award-winning composition prowess all while serving as the Graduate Composer in Residence.
GET TO KNOW CONNOR ON INSTAGRAM |
After graduation, Connor's voice and natural charisma earned him the privilege of sharing the stage with music icons such as Jason Mraz, Camila Cabello, and Disney legends Dick Van Dyke, Jodi Benson, and Brad Kane. He's had the honor of performing with the Golden State Pops Orchestra and Lviv Philharmonic in Ukraine, and in 2016 he traveled to Beijing, China where he won the Hope International Music Festival. In 2018, and out of an applicant pool of 1500+ individuals, Connor was signed to the Disney Music Group and released an album with the critically-acclaimed touring group, "DCappella". Needless to say, Connor's quite the addition to the REVOICED family.
Despite the indefinite halt of the entertainment industry due to this Covid-stricken 2020, we are eager to share with you the new sound of REVOICED. We've been hard at work on some new music and can't wait to share them with you all. So, if you're eager for some new REVOICED, be sure to stick around to learn how you can hear new music on the regular! So as always… stay tuned! – RVCD –