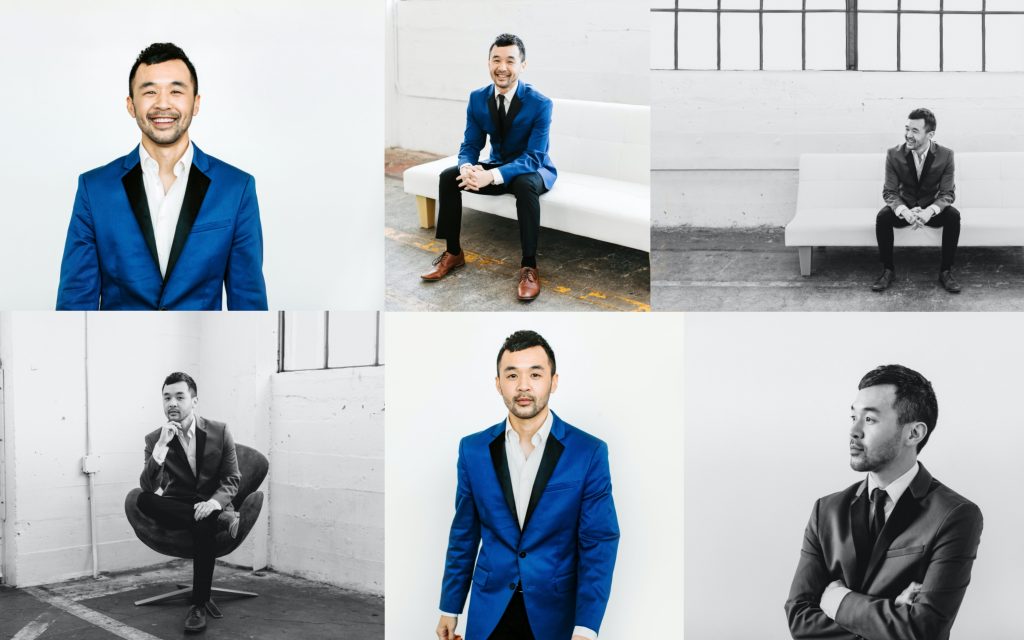 If you've been to a REVOICED performance then you're aware that our members are from various walks of life and reside in cities spanning across the United States. For some, REVOICED connected us for the very first time while for others, REVOICED reconnected us with a bit of our past. Before the inception of REVOICED, Mark, Nate, and I first met in 2007 while attending Ithaca College. Despite our focuses in different areas of study, it was our love and need for singing that brought us into each others lives.
Mark and I met Nate during his freshman year audition for our college vocal ensemble. After what seemed like a never-ending barrage of "reality TV show"-level auditions, in walked a quiet and unbelievably smiley Nate Tao. Standing at a robust 5 foot 1.5 inches tall and towering over most elementary school children that are still afraid to board the school bus, Nate sang "Isn't She Lovely" by Stevie Wonder with ease and control like none of us had ever heard. When he finished his audition, we cut him immediately and said, "Thank you but we're going in a different direction. We will NOT be in touch." Actually, Mark said that. I really wanted to take him. Mark was livid at first; like an old man trying to send back soup at a deli. But he quickly came around and that was the beginning of our beautiful friendship. Eight years later, Nate reconnected with Mark and I on stage with REVOICED.
The end of 2020 marks Nate's 5th year with REVOICED. Sadly, all things eventually wind down and today we close Nate's chapter with us. We've always known that Nate's time with REVOICED was limited because over the last few years, he's been working towards a masters degree in accounting. Having recently obtained his degree from U Mass, Nate is now working to attain a license as a CPA, which is quite a different path than serenading people from the stage. As many of you got to experience in person, Nate's voice evoked endless emotions. There were many "hoots", "hollers", and countless tears of happiness as he whisked us all away to a little town called "Serenity" while delivering his renditions of "Isn't She Lovely" and "My Cherie Amour". However, his voice is only the tip of the iceberg.
Offstage, Nate is fluent in American Sign Language (ASL) and a proud CODA. He is addicted to travel and is always buried in the latest travel blogs digging for his next trip to pounce on. He's the one person that thoroughly enjoys watching horror movies on airplanes and he routinely goes to sleep bright and early at 3am and wakes up ready to conquer each new day at the crack of 4pm. He taught us all about the world of frequent flier miles, credit card points, and getting the most out of our Centurion Lounge experiences. He never watched any movie or show recommendations that any of us offered him… ever. Most notably, Nate always found rapturous joy in spitting on the rest of us as we marched our "poverty parade" to our seats near the bathrooms in Basic Economy while he sipped free drinks with Jay Gatsby and the rest of high society in First Class. It's those little things that we'll cherish the most.
In all seriousness, what we'll miss the most is watching Nate's natural charisma impact our audiences from onstage. From the stage, his smile naturally welcomed the most hardened of souls and forced everyone in the audience to smile a bit bigger that day. We'll all miss his contagious laughing fits which sounded like a broken "Tickle Me Elmo" doll, as Mark coined. Most of all, we'll miss making music and traveling the world with a friend.
As this next chapter for Nate will require all of his attention and hard work, it's our only hope that this path leads him to where he wants to be in life and that he remains confident no matter what. You will do great things, Nate. Thank you ssssooooo much for all the great memories and melodies.
Love,
Your buds