Starting in 2014, REVOICED initiated the Music in Schools Tour to help raise funds for Music Education programs. Over the past six years, the tour has reached thousands of students across 15 states. Via master classes, assemblies, and community concerts, REVOICED has sought to enrich student communities through engagement and collaborative conversation about careers in the performing arts while inspiring their listeners to pursue excellence in their own personal endeavors. To date, REVOICED has raised over to $70,000 for Music Education programs while promoting the importance of the arts within our Education Systems
BEST BUDDIES INTERNATIONAL

In January of 2017, REVOICED proudly aligned with BEST BUDDIES INTERNATIONAL, a non-profit organization led by Founder, Chairman, and CEO, Anthony Kennedy Shriver. Since in 1989, Best Buddies International has been "dedicated to establishing a global volunteer movement that creates one-to-one friendships, integrated employment and leadership development opportunities for individuals with intellectual and/or developmental disabilities (IDD)."
The organization's unwavering determination towards "ending the social, physical, and economic isolation of 200 + million people with IDD" resonated with REVOICED at their core and compelled the group to become global ambassadors of this inspirational organization.
Today, you can find REVOICED spreading the words of love and inclusion at regional and national Best Buddies Gala Fundraisers, localized friendship walks, and many other Best Buddies community functions!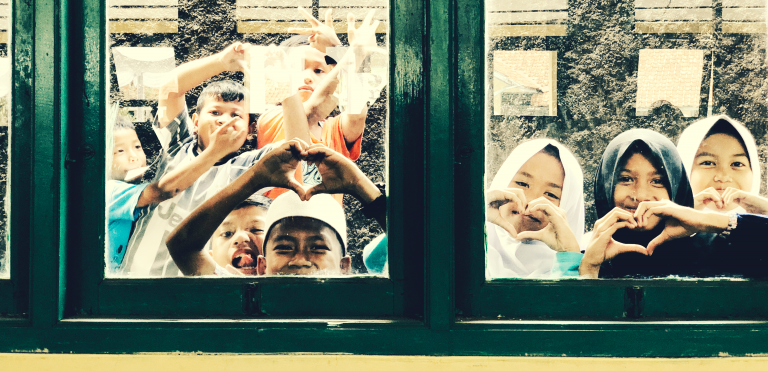 Since 1956, the US Department of State has utilized the American Music Abroad initiative as their flagship cultural diplomacy program. The American Music Abroad program serves to provide cultural exchange through the performing arts and education in nations emerging from conflict and isolation. Promoting the idea that music is its own language and has the ability to connect us all, REVOICED has been instrumental in providing this musical exchange on behalf of the US Government since 2018. Via masterclasses, workshops and discussions with students and diplomats, and through their memorable performances, REVOICED has helped enrich the lives of people of all ages and ethnic backgrounds.